Фляготримач SILCA SICURO Titanium Cage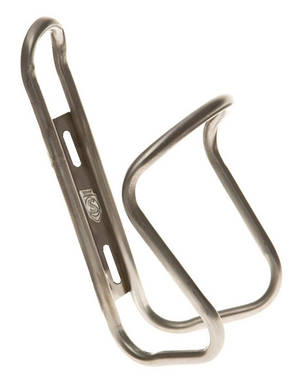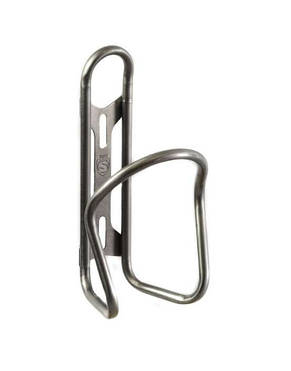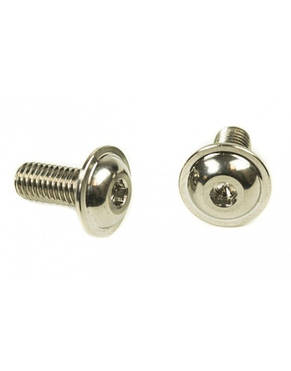 Інформація для замовлення
Each Sicuro Ti cage is hand-made at our Indianapolis, IN headquarters in the USA using custom manufacturing processes and a state of the art laser welder, the first of its kind in the bicycle industry. Made from ultra-lightweight aerospace-grade titanium tubing, these cages also feature unique slotted mounting eyelets which allow fore/aft adjustability to account for differences in mounting locations from frame to frame.
One of the most interesting learnings to out of the testing phase for this product was the effect that cage bolts had on both bottle retention as well as cage fatigue life. Each SICURO Titanium bottle cage comes with two of our premium Titanium Mounting Bolts. Each bolt is machined complete in one operation from 6Al/4V Titanium on a Swiss Lathe. The low-profile flange head design of the bolt distributes load across nearly 3x more surface area than a cap screw and 2x the surface area of a button head for increased rigidity and lower stress.
Why create bottle cages using premium materials and aerospace technology? SICURO Ti cages are part of our Ultimate product line which means we guarantee they'll last for twenty-five years. We're able to offer our Shield Warranty on this product because we're confident that the 3-2.5 Titanium and precise laser welds used to create it will endure. After the bending and welding process, each cage is then polished by hand, sealed and finally stamped with the SILCA shield on the base plate before being packaged and shipped to your door.
During the initial development of the Sicuro Ti bottle cage, we found ourselves developing a suite of bottle cage test equipment.  After some 20 years in the industry I had realized that a bottle cage was the sort of thing that was frequently made, but never tested.. in fact there exist no standards or equipment for doing so, and that felt like an opportunity for improvement to the team at SILCA.We ultimately developed 3 different tests to help us understand how to make the world's best cage. 1. Multi-axis shake test.  This test allows the engineers to shake the bottle and cage at different frequencies and amplitudes while also mounting the cage/bottle at different attitudes.  This allows us to simulate bottle retention in different positions on the bicycle, downtube, seat tube, beneath the downtube (becoming common on gravel bikes), behind the saddle (as on a tri bike), etc.. 2. Insertion-Removal test.  This is one of the most interesting tests in that we can both fatigue cycle the bottle cage to simulate bottle insertion and removal over thousands of cycles, but the equipment is fully instrumented so that we can test for insertion and removal force at various angles and attitudes.  One of the most interesting learnings from this test has been the debunking of the myth that stiffer cages with higher insertion/removal force will always hold bottles better.  In fact, many cages with high insertion/removal force also struggle with high frequency vibration where the high holding force holds the bottle in place as it walks out the top of the cage.3. Fatigue Test - This test is the most severe of the 3, using a pneumatic cylinder to simulate a 4G lateral impact with a full bottle which is 2x the highest force measured in on-bike testing and equal to the force measured in a heavy mountain bike crash.  Some of the benchmark cages we tested were broken or permanently deformed in only 1 cycle of this test, many others fail in the tens of cycles.  Sicuro Ti: 2500 cycles
Features



Aerospace technology




Seamless 3-2.5 aerospace grade titanium tubing




Handmade by lasers




Extended adjustment mounting slots




Low profile 6-4 titanium mounting bolts




29 grams without bolts




25 years guarantee




Handmade in the USA